West Albany High School Auxiliary Gym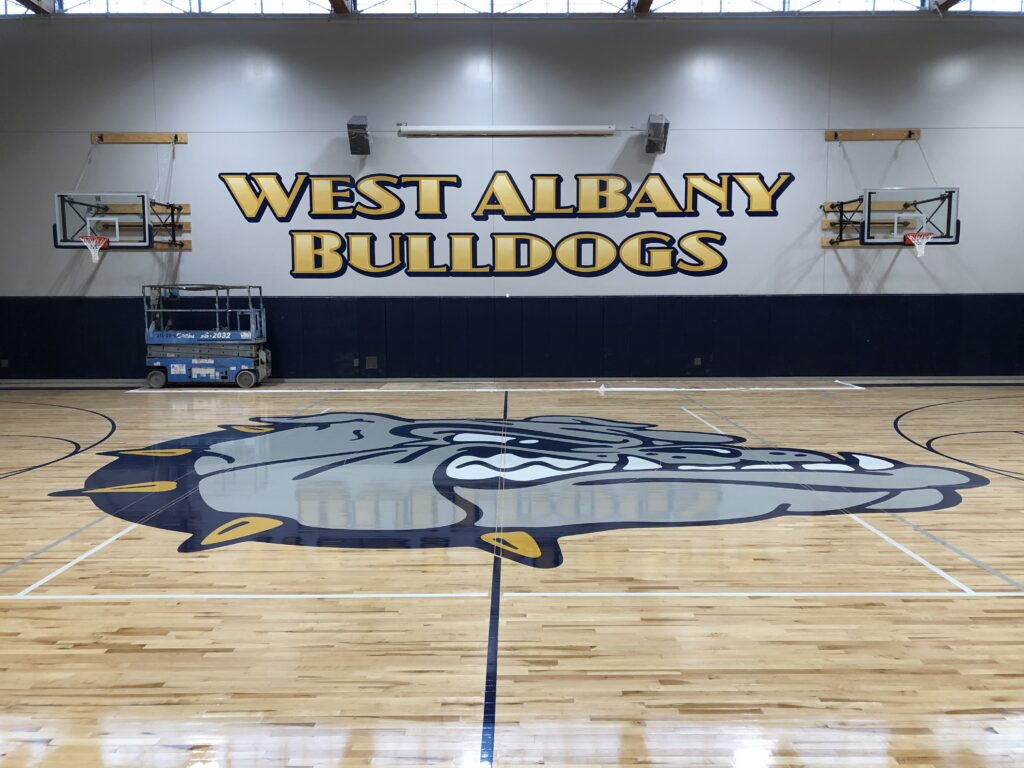 The mascot on the floor is all hand painted with 1-Shot enamels and a 3″ brush. A pounce pattern was made by perforating the art lines as dots through paper on a 4′ plotter. There were 14 pieces, 2 columns of 7. The largest pieces were just under 4′ x 18′. Taped together made a 26′ x 36′ pattern. Powdered charcoal was 'pounced' through the perforations to leave a layout line.
The layout for the wall was planned to be projected, but ended up being a massive cutout vinyl paint mask. It was used for the dark blue and the 3 color brush blended centers. The darker gold was freehand with no tape; as were the pinstripe outlines of the centers.