Advanced Environmental Systems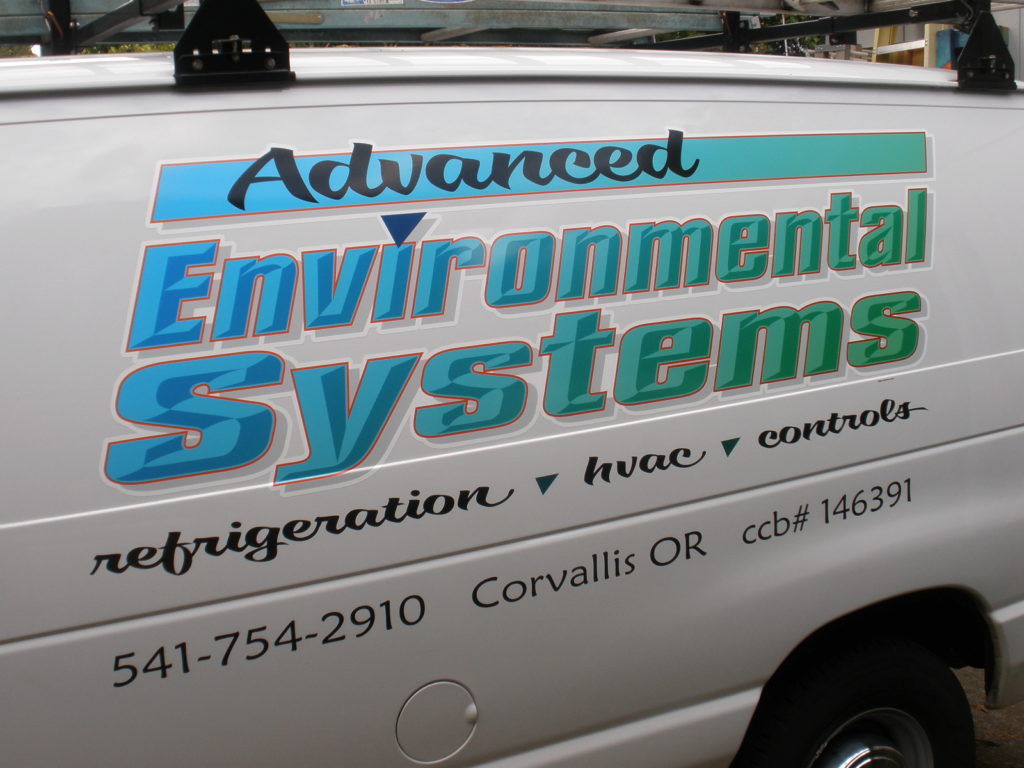 This project started as a logo design. It features bold convex primary letters and an beautiful contrasting script for the secondary lettering. The convex letters change in color from blue at top left, to green at bottom right. Being two-tone letters; there's another gradient from darker blue to darker green on the bottom half of the letters. These letters have a bright contrasting colored outline. On the color wheel, opposite of blue is orange, and opposite of green is red. This outline changes from orange at top left to red at bottom right.
The signs are inkjet printed on high quality white vinyl, with a clear UV inhibitive laminated top layer. They were then hand cut-out with an x-acto knife.
In addition to these signs, we've printed business cards and stickers for repair work.